miBenefits Builds Relationships, Restores Trust, CIO Says
August 1st, 2018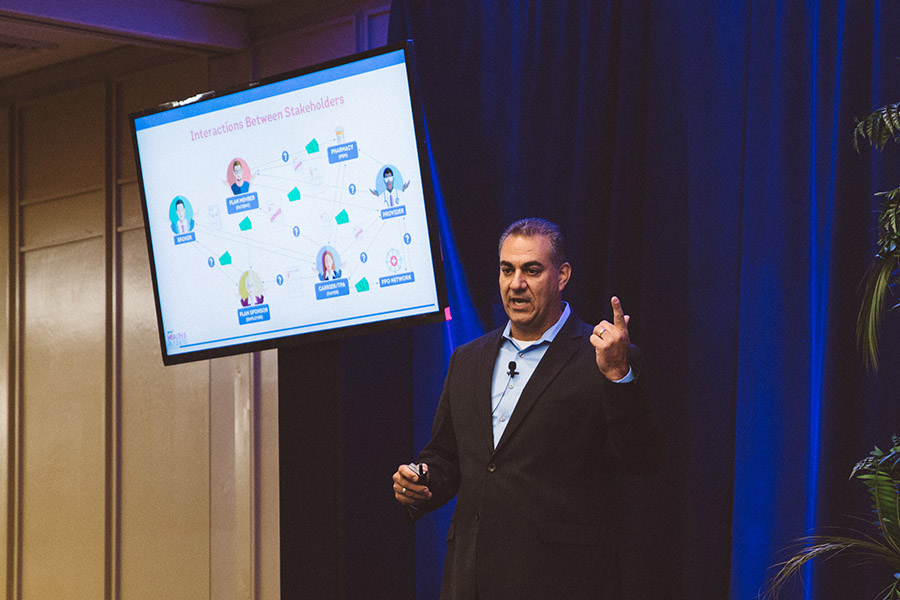 Consumer trust in health plans hit an all-time low in 2017. Physicians and health plans rank each other poorly in the areas of honesty, reliability, and fairness. Why?
James Vertino, Chief Information Officer at EBMS, provided insights for that important question and a solution to the problem in his July 25 presentation at the 25th annual EBMS Health & Business Symposium in Billings.
Members don't understand their plan and don't believe plan sponsors care about their physical or financial well-being, James said. Interactions between healthcare stakeholders are dysfunctional. Because they don't work as team, there's no accountability, which leads to poor results and lack of trust.
For its miBenefits platform, EBMS has developed strategies to effectively engage stakeholders, based on an understanding of their needs, motivations and desired outcomes. It provides meaningful interactions between brokers, plan sponsors and members, TPAs, and providers.
James explained that miBenefits is a new model for collaboration, serving as a central platform for interactions between all stakeholders. miBenefits makes it easy and simplifies the benefit journey for everyone's well-being.
Through miBenefits, stakeholders function as a team, James said. The result? Reduced costs and improved care. miBenefits provides intuitive, comprehensive and personalized experiences for every stakeholder.
If you have questions or want more information on miBenefits, please call 800-777-3575.