Benefit Management Solutions
The miBenefits portal streamlines, simplifies, and improves upon the essential needs of each person—member, plan sponsor, broker and provider—of every benefit plan. At the heart of the this dynamic portal is a solution that puts plan information and real-time claims and eligibility status at the fingertips of everyone who needs it, with customized views that reflect user roles.

Login now
Current members:
Get 24/7 online access to your benefit plan information! It's quick, simple, and secure. Once you set up your account at miBenefits.com, you'll be able to:
Find a doctor
Check the status of a claim
Replace a membership card
Refill or transfer a prescription
The core of miBenefits
Homepage
Access
Real-time Claims
Tracking
All Members
in One Spot
One-stop
Shop
Homepage Access
The member homepage has dozens of actions a member needs in one quick and central location. The homepage, and every subsequent one, also contains a list of quick links that allow a user to one-click process common needs such as request a new card, add or delete a family member, change address, and more.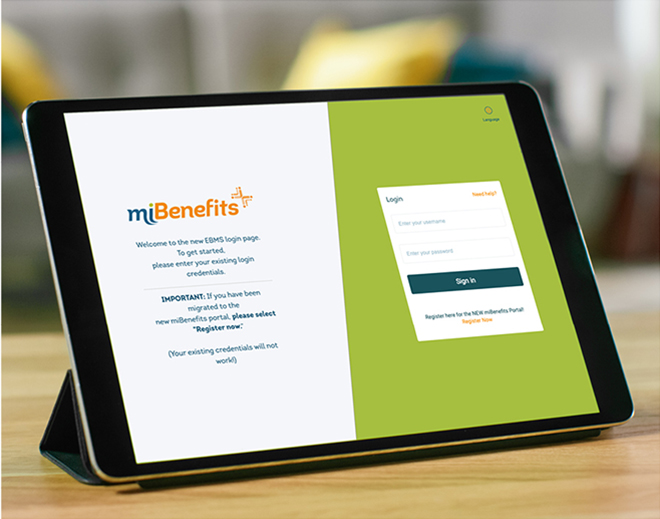 Real-time Claims Tracking
Members can see all outstanding and past claims and with one or two clicks they can track the claim's lifecycle. Claims can be sorted with various filters, and if a claim needs additional information or an action by the member, they can do it right there and upload it to the appropriate claim.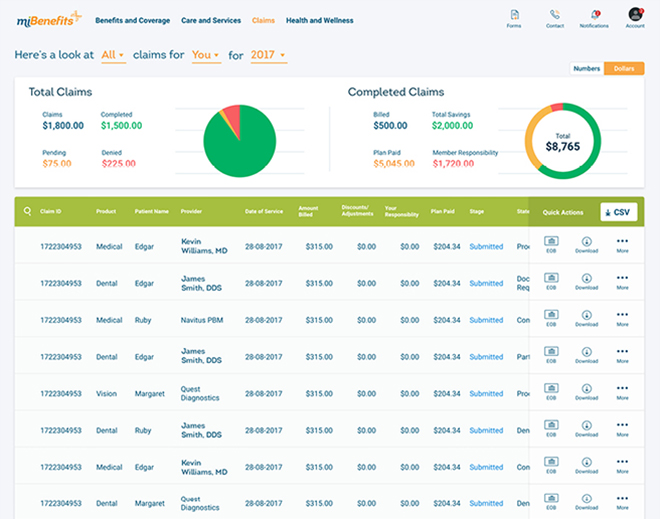 All Members in One Spot
The member portal allows a member to see tiles for each family member on the plan in one simple location. Members can review each person's financial benefit status (deductibles, out of pocket) as well as review where recent claims are in the process. Each tile also contains full plan information including medical benefits as well as dental, vision, and others.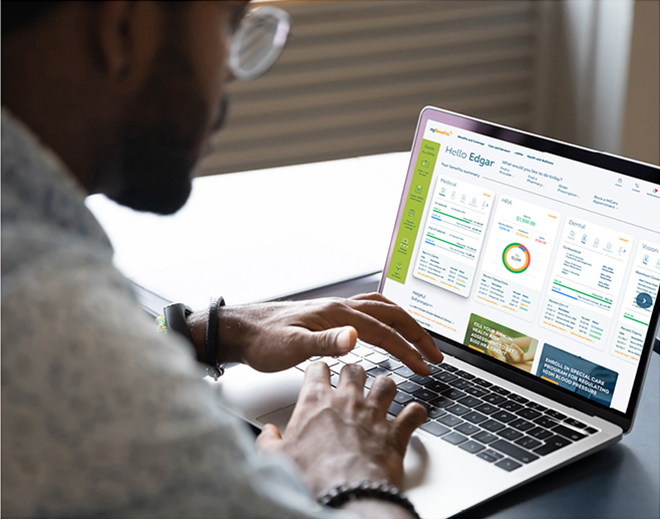 One-stop Shop
The portal is designed to accomplish member tasks all within their portal that usually would send them to other places. For example, a member can refill a prescription for the portal, search, and find a provider, or submit a request for member services to help. EBMS spent significant effort and research learning what members wanted before we built the technology.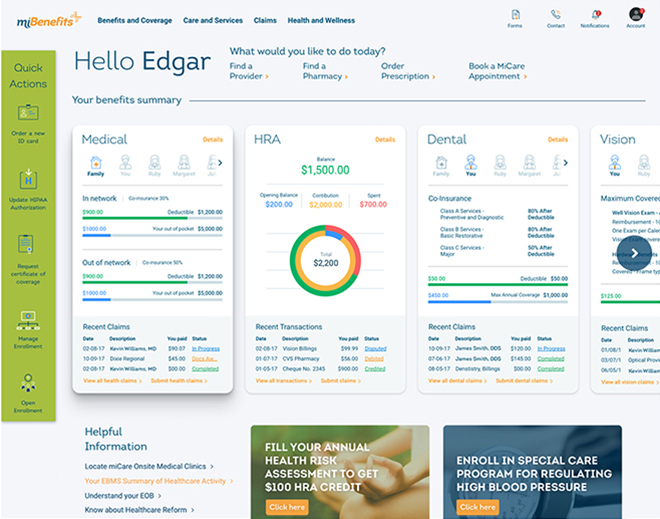 Questions?
If you have questions, please give us a call!
866-887-4112
The
miBenefits Portal
Our next-generation portal provides customized views of plan information to members, employers, brokers, and providers.
Members enjoy simplified navigation and real-time tracking of claims status and benefit usage. Employers can easily monitor plan performance, compile custom financial reports, and keep an eye on benefit usage.
The miBenefits portal puts key information at the fingertips of every stakeholder, as part of our commitment to simplifying the benefit journey.
What can the
miBenefits portal do for you?
It can help you manage your plan more easily, by:
Providing a statistical and financial overview of the entire group
Allowing you to keep a watchful eye on benefit plan assets
Giving you the ability to quickly generate detailed insight reports
Allowing you to manage workflows for tasks like enrollment, demographic changes, etc.
Increase employee satisfaction, because members have easy access to details about benefits and coverage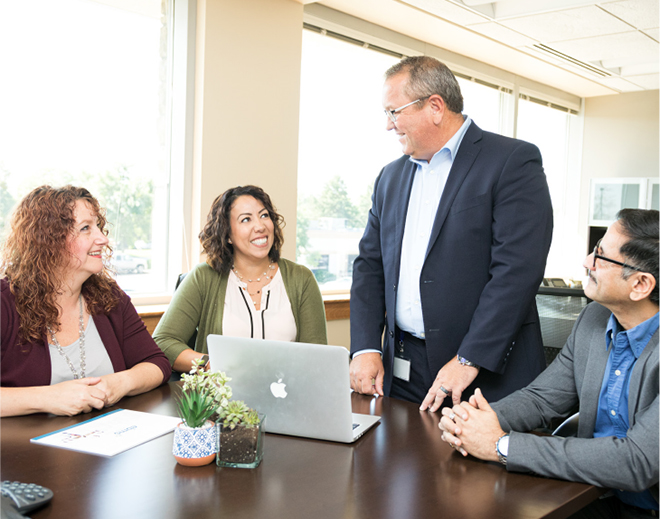 How Do I Get Started?
Contact EBMS for a full review of your current plan. We'll give you our assessment, incorporate your wants and needs, and design a customized plan for your review. Once you approve, we'll assign a dedicated implementation manager and put together an implementation team to manage your plan transition. In just 60 to 90 days, EBMS can be your full strategic partner.