Benefit Management Solutions
miBenefits
The miBenefits solution streamlines, simplifies, and improves upon the essential components of every benefit plan. At the heart of the solution is a dynamic portal that puts plan information and real-time claims and eligibility status at the fingertips of everyone who needs it, with customized views that reflect user roles.

Login now
Current members:
Get 24/7 online access to your benefit plan information! It's quick, simple, and secure. Once you set up your account at miBenefits.com, you'll be able to:
Find a doctor
Check the status of a claim
Replace a membership card
Refill or transfer a prescription
The core of miBenefits
Plan
Administration
Claims
Processing
Account Management
Services
Member
Services
Plan Administration
Why take the time to customize a benefit plan if it's not going to be administered as designed? We have processes in place to ensure your plan is administered with precision and accuracy. This becomes a powerful cost-containment strategy as well. We've found that an accurately administered plan will save more money than one that relies solely on negotiated discounts with providers to drive savings.
Claims Processing
We review, adjust, and remit payment for all claims, on behalf of your plan. While we work to administer the plan accurately, we also work to contain costs through several layers of checks and balances. For example, any claims above a certain threshold are automatically sent to an on-site reimbursement analyst for negotiation.
Account Management Services
Your account manager will be your single point of contact, directing every function and coordinating whatever you need with a high level of responsiveness. Superior customer service is where we shine. When you partner with EBMS, your key decision-makers will be free to focus on business, because they are no longer distracted by benefit management and compliance issues. We have thrived in this challenging industry because of our focus on stellar service.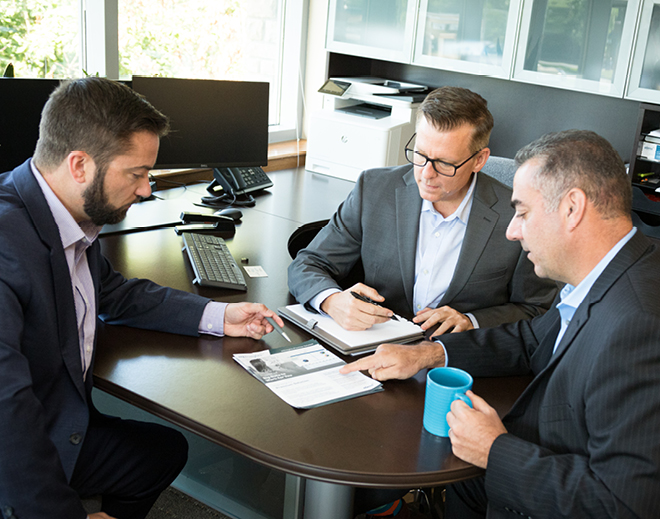 Member Services
We know that your employees' perception of their benefit plan becomes their perception of YOU. That's why we strive to make every member's experience frustration-free, with our world-class customer service. Our "one call" initiative empowers customer-service representatives to take ownership of a member's inquiry—no matter how large or small—and to resolve it on first contact. In fact, we can proudly report a 95% one-call resolution rate.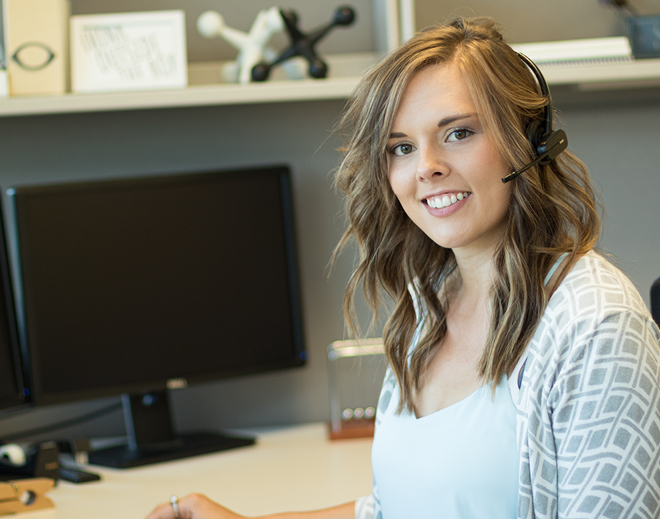 Customize your provider network
The default provider network for EBMS plans is a preferred PPO. We also offer other options for provider networks so you can better meet the needs of your workforce. When you partner with us, you're never stuck with a standard package.
Enhanced services include:
Custom PPO network
Ancillary benefit administration
Non-preferred PBM
Premium services include:
Medicare-based reimbursement plans
Cost-plus member advocacy
Direct provider contracting
A la carte services include:
Benefit communications plan
HSA, FSA, HRA administration
Stop-loss insurance
Questions?
If you have questions, please give us a call!
866-887-4112
The
miBenefits Portal
Our next-generation portal provides customized views of plan information to members, employers, brokers, and providers.
Members enjoy simplified navigation and real-time tracking of claims status and benefit usage. Employers can easily monitor plan performance, compile custom financial reports, and keep an eye on benefit usage.
The miBenefits portal puts key information at the fingertips of every stakeholder, as part of our commitment to simplifying the benefit journey.
What can the
miBenefits portal do for you?
It can help you manage your plan more easily, by:
Providing a statistical and financial overview of the entire group
Allowing you to keep a watchful eye on benefit plan assets
Giving you the ability to quickly generate detailed insight reports
Allowing you to manage workflows for tasks like enrollment, demographic changes, etc.
Increase employee satisfaction, because members have easy access to details about benefits and coverage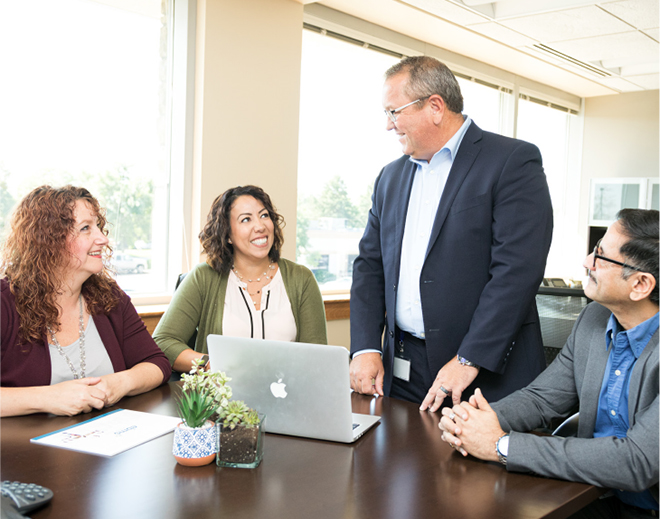 How Do I Get Started?
Contact EBMS for a full review of your current plan. We'll give you our assessment, incorporate your wants and needs, and design a customized plan for your review. Once you approve, we'll assign a dedicated implementation manager and put together an implementation team to manage your plan transition. In just 60 to 90 days, EBMS can be your full strategic partner.