What We Do
A Passion for Driving Change
EBMS is an industry leader in health risk management and third-party administration of self-funded health plans, nationwide. Our strategies are transforming the health and well-being of individuals and organizations.
It starts with a mindset…
Three core goals drive everything we do
By focusing on these interrelated missions, we're
able to consistently outperform our peers.
Under this mindset, we're changing the way employer-sponsored
healthcare is purchased and delivered. Keep reading to learn how!
Plan Administration
Claims Processing
Client Services
Member Services
Benefits Portal
Our core services
are anything but basic
We started with the essential elements of every benefit plan—and then improved upon the traditional model utilizing our industry expertise and state-of-the-art technology.
These five core services form miBenefits, the foundation for the custom coverage you define.
Benefit solutions that outperform
Our three main solution categories feature core services that work together in synergy. They form the foundation of a plan. From there, we can add other solutions as needed, to meet workforce needs and employer goals.
Each of these categories includes a diverse array of solutions
Questions?
If you have questions, please give us a call!
866-887-4112
Custom solutions to meet your needs
Within each solution, different levels of service
allow for customization. Choose from:
Core
Every plan includes these base-level services in each of the five product categories
Enhanced
An optional, higher level of service that expands on core services to advance specific goals: expand access to care, gain more detailed insights, manage costs more tightly, etc.
Premium
Our most intensive level of service, for those who want to provide on-site primary care, aggressively contain costs or mitigate risks through comprehensive patient management strategies.
A La Carte Services
Optional, specialized programs for targeted outreach (maternity benefits, tobacco cessation, wellness programs, etc.)
But Customization
Doesn't Stop There…
EBMS can configure any benefit plan you can imagine.
With EBMS, you are the architect of your benefit strategy and we are the dream team that makes it happen. Nothing has to come off the shelf or out of the box…ever.
From custom, referenced-based pricing programs to preferred PPO networks, and unique plan designs we can do just about anything you can imagine.
Your plan is a strategy,
we can make it a reality
We offer a refreshing change from the traditional insurance model, which attempts to squeeze every company into the same mold.
We work to meet your needs, so your benefit plan becomes a strategy to drive member satisfaction and support retention and recruitment.
You are never stuck with a standard package. We can pull in your preferred vendors, contract directly with providers outside the normal PPO network, and even customize your monthly statements.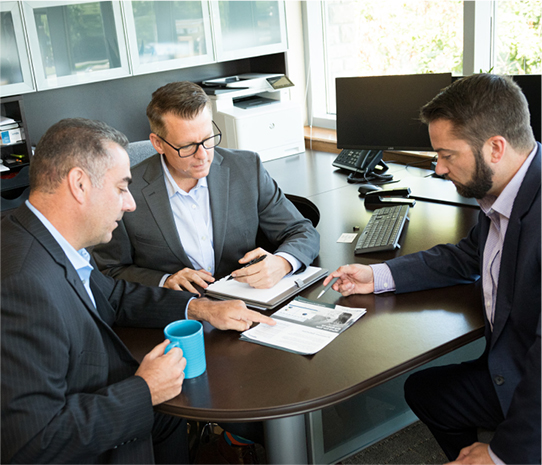 And the level of customization you choose doesn't come from guesswork…
Because robust reporting and analytics drive plan design.
EBMS has made a huge investment in technology. We offer the highest level of clinical and financial data available in the industry, along with on-staff analysts and informatics specialists who can turn that data into business intelligence.