7 Surprising Things Your Employees Want from Health Benefits
August 14th, 2019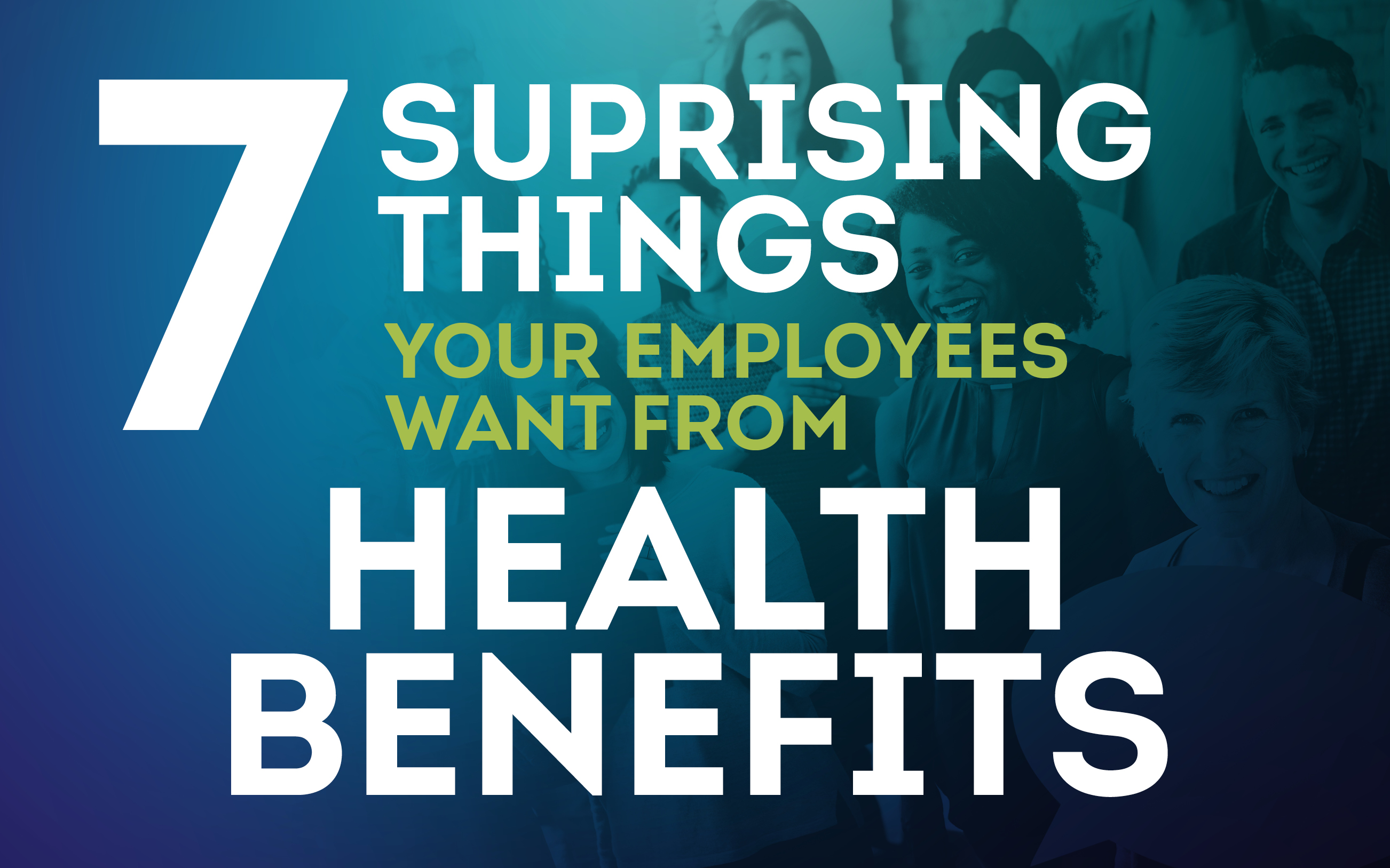 Do you know how your employees really feel about the health plan you offer? EBMS has gathered insights on consumer attitudes from industry studies and surveys. We've reached a few conclusions about what employees really want – and some of them may surprise you.
1. They want you to get it right. Nearly nine out of 10 workers rank healthcare as the most important employer-sponsored benefit. They want a comprehensive health plan to act as a safety net for themselves and their families.
2. They want guidance. Consider this: nearly a third of survey respondents stated they would have no idea how to proceed if they were diagnosed with a serious medical condition. Your employees are not comfortable with the responsibility of "shopping around" for the best care and lowest price. They want a plan that helps them navigate the complexities of healthcare.
3. They want quality transparency. Everyone wants high-quality medical care – but few know how to access or interpret quality rankings, or choose a provider based on more than word of mouth. Fact: only 25% of surveyed consumers said they have actively used objective data to compare the performance of doctors or hospitals.
4. They want customization. A whopping 73 percent of surveyed workers said they would like the ability to tailor their health benefit package to suit their individual needs – which vary based on age, marital status, pre-existing conditions, and risk tolerance. Your employees would like you to recognize that one size does not fit all.
5. They want to interact through their preferred channel. A huge majority (84 percent) of plan members said they prefer digital communications and transactions with a health plan. Your employees want you to provide digital features that help them manage claims, print ID cards, and access EOBs. What's more, they overwhelmingly prefer to access these digital features from a mobile device.
6. They want innovation. Surveys tell us that your employees are willing to try new things to lower costs and improve their care experience. For example, while 77 percent of consumers surveyed said they have never used telemedicine for a virtual physician consultation, a majority (57 percent) said they would be willing to try it.
7. They want personalized care. Most healthcare consumers (75 percent) would like a partnership relationship with a physician, when it comes to making healthcare decisions. They put a high value on meaningful interactions – in particular, they want sufficient face-to-face time with a doctor. Your employees want you to consider this when you're choosing a plan and provider network.