Creative Pharmacy Benefits Can Bring Solutions
August 13th, 2019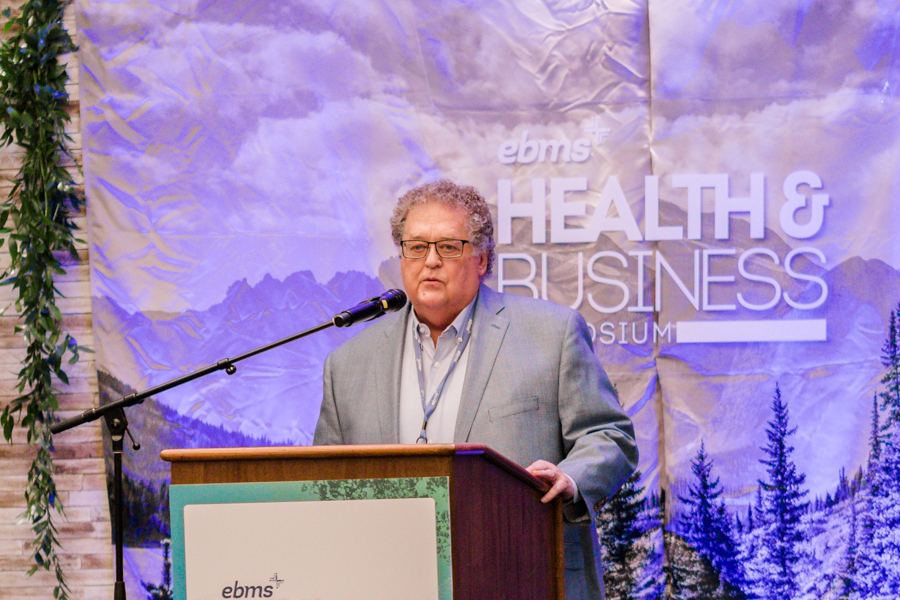 Presented by Danny A. Toth at the 2019 EBMS Health & Business Symposium
Danny Toth came to us with an impressive list of credentials. He is a pharmacist, a former CEO of three different pharmacy benefit managers (PBMs), the past owner of an independent pharmacy, and past president of the Georgia Pharmaceutical Association.
In his eye-opening Symposium presentation, Danny strongly urged us to stop over-paying for medications!
There are four strategies through which an employer can maximize savings when it comes to pharmacy benefits. They are:
A transparent and employer-centered PBM contract
A preferred vs. non-preferred network
Control of the formulary and non-covered drug list
A specialty drug program
Here's a quick look at each one.
1. A transparent PBM contract is also known as the pass-through model. In this arrangement, the PBM earns only an administrative fee – rather than making money by marking up its costs.
Transparent contract example: The PBM pays $100 to the pharmacy and bills the client $100, plus a $4 fee. Total cost = $104
Non-transparent contract example: The PBM pays $100 to the pharmacy, but bills the client $125. Total cost = $125. That $25 profit is known as the spread.
Non-transparency is the norm in the PBM world, but you have other options!
2. A preferred network uses tiered copays to eliminate pricing discrepancies that result from the simple fact some retail pharmacies charge more per script than others.
In Danny's presentation example, this strategy saved a plan covering 700 members $189,000 per year!
3. Controlling the plan formula and non-covered drug list can result in significant savings for a plan. The idea is to determine which drugs belong on a formulary based on price and efficacy – NOT manufacturer's rebates. It allows a plan to find the therapeutic drugs that work, at a substantially lower price.
4. A specialty drug program uses proven strategies to control spending on these high-cost medications. The program can ensure physicians are following all FDA guidelines for the prior authorization of specialty drugs, and can work with doctors to find less expensive alternatives. Essentially, the goal is to ensure that specialty drugs are not prescribed if not necessary, and that manufacturers' assistance programs are used whenever possible.
In the example Danny presented, a specialty drug program saved $450,000 in one year for a plan covering 400 members.
Danny also outlined the paradox he calls the payer's dilemma, which is that traditional-spread PBMs can often look better on paper than the pass-through model. He cautioned this is because higher-priced generics can artificially improve the brand discount rate. Yet, after calculating hundreds of comparisons, it's clear that payers consistently spend more by using the spread model.
Danny wrapped up his presentation by walking us through a side-by-side comparison of drug claims – using the same drug, same pharmacy, and same day – to demonstrate the savings realized with the pass-through model. He stressed that you have options you may not have previously considered.