PriceMDs Exec Sees Great Success in EBMS' miChoice Solution
October 25th, 2018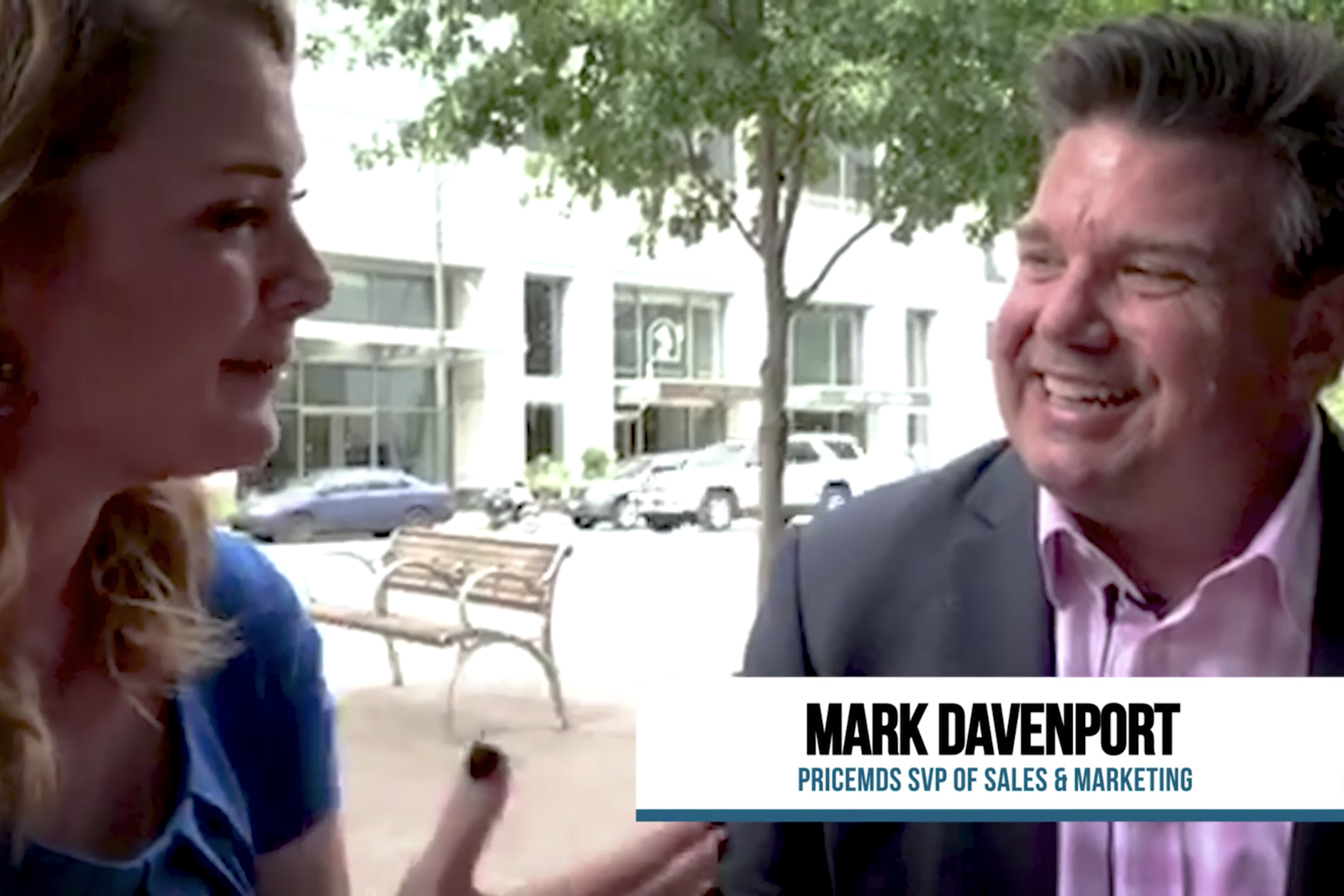 Mark Davenport is a big fan of miChoice, the EBMS solution that provides members with unparalleled transparency regarding healthcare quality and costs.
"EBMS is a great partner," said Davenport, senior vice president of sales and marketing for PriceMDs, which offers a comprehensive price discovery platform for third-party administrators through its website and search engine.
PriceMDs' platform enables its partners to significantly reduce the cost of elective surgery. It allows case managers to direct members to high-quality healthcare providers, such as ambulatory surgery centers, that offer lower-cost, bundled pricing for many surgical procedures.
"One of the things we've traditionally found is that our program works best when you have a proactive approach, and that's what we've seen most traditionally with the miChoice arrangement," Davenport said.
He was talking about the benefits of miChoice with EBMS Account Executive Emma Passé during a break at the Self-Insurance Institute of America's national conference in Austin, Texas, in September. Passé was a featured speaker at the conference and presented a reference-based pricing case study.
"Our program is really geared toward identifying and filling cracks in the healthcare system. The program really works well with the miChoice," Davenport said. "It is one of my favorite programs and partners we have. We see statistically more success with the EBMS program using miChoice than we do with almost any of our partners."
The miChoice solution is designed to bring transparency to both quality measures and provider pricing. Members can make more informed choices when choosing providers. EBMS is one of the only third-party administrators taking this proactive approach to quality assurance and cost mitigation.
Davenport said that because miChoice builds in a strong engagement process, "It makes it so simple for me and my company to operate."