Transparency, Coordination Boost miChoice Navigation
August 8th, 2018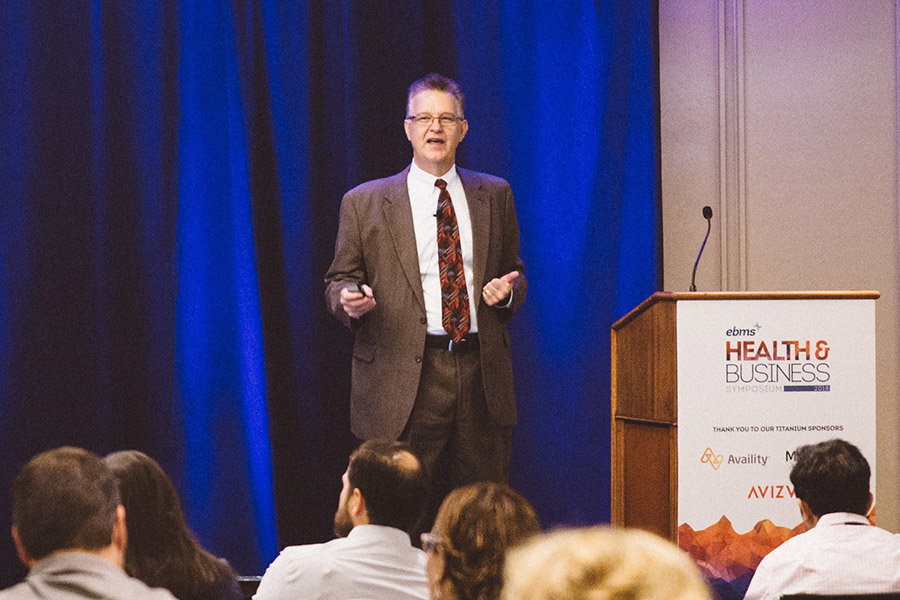 Mike Trent told the audience at the 2018 EBMS Health & Business Symposium that he's thrilled to find himself in the "most exciting time in his 25 years in this business."
Mike, a regional vice president of sales for EBMS, sees great opportunities for the healthcare industry to regain the trust of millions of consumers. They have been frustrated by the lack of transparency, absence of quality data used in referrals, and huge price variations across providers. Adverse events, poor outcomes and preventable readmissions are trends that EBMS is working to change.
Through miChoice, a simple yet powerful program, members can navigate to high-quality, lower-cost providers to improve outcomes and lower costs for the member and the health plan. Mike told listeners that a miChoice cost-transparency tool and medical concierge service are just two features of the program.
If a member needs surgery, they can connect with a miChoice navigator to learn quality and cost data for each possible facility. Mike said the navigator can also coordinate clinical and financial details as needed. A miChoice nurse case manager coordinates all follow-up care.
Questions? Please call 800-777-3575 to request more information on miChoice.