The miBenefits Provider Portal Is a Success!
September 30th, 2019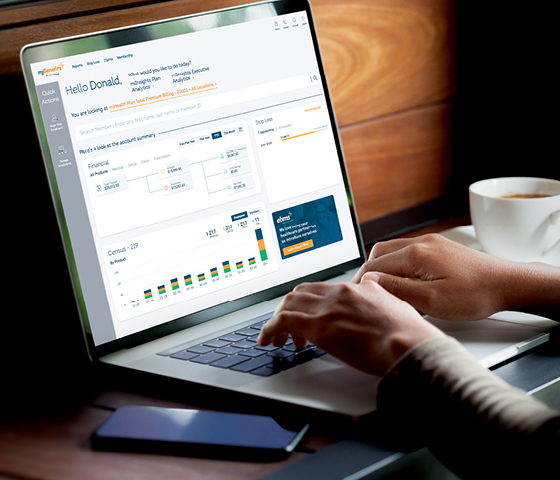 In June, EBMS rolled out a new extension of the miBenefits portal, designed to support healthcare providers and their office staff – and we're happy to report the provider portal has been a runaway success!
During the first week the provider portal was live, nearly 1,000 providers registered and created accounts. Each week, we saw the number of new accounts grow steadily. By week nine, we had well over 6,000 providers logging into and using the portal.
Julie Vaskey, EBMS director of configuration, is pleased with the portal's instant popularity. "It really supports providers and allows them to offer a higher level of customer service to their patients," she says. "We're giving providers a simpler way to get eligibility and claims information, which is now enhancing our members' overall experience."

New features in the provider portal include pre-authorizations and claim appeals, with data appearing in near real time. This reflects the EBMS conviction that better data drives stronger payer-provider collaboration.
With real-time data, providers and their staff can track claims easily on a visual timeline. They can respond quickly to a pending denial and quickly upload whatever documentation is needed to support the claim.
Our plan members reap the benefits as well. They are more likely to receive timely care and less likely to face delays while waiting for coverage to be verified, or for a pre-authorization to come through. "The provider portal is making a positive impact on our members' healthcare journey," Vaskey says.
The miBenefits portal was at the heart of the EBMS technology upgrade last year. It is a versatile tool that serves up personalized data to all of our stakeholders, according to their different roles. Plan sponsors, members, brokers, and now providers all use our portal for a more streamlined, efficient benefit journey.
The provider portal is especially flexible. It has functions that support all types of providers, from family practitioners to medical specialists and dental health providers. It is used by front-office staff who interact with patients, as well as back-office staff and billing agencies that submit claims.