EBMS puts artificial intelligence to work to improve outcomes, contain costs
November 6th, 2020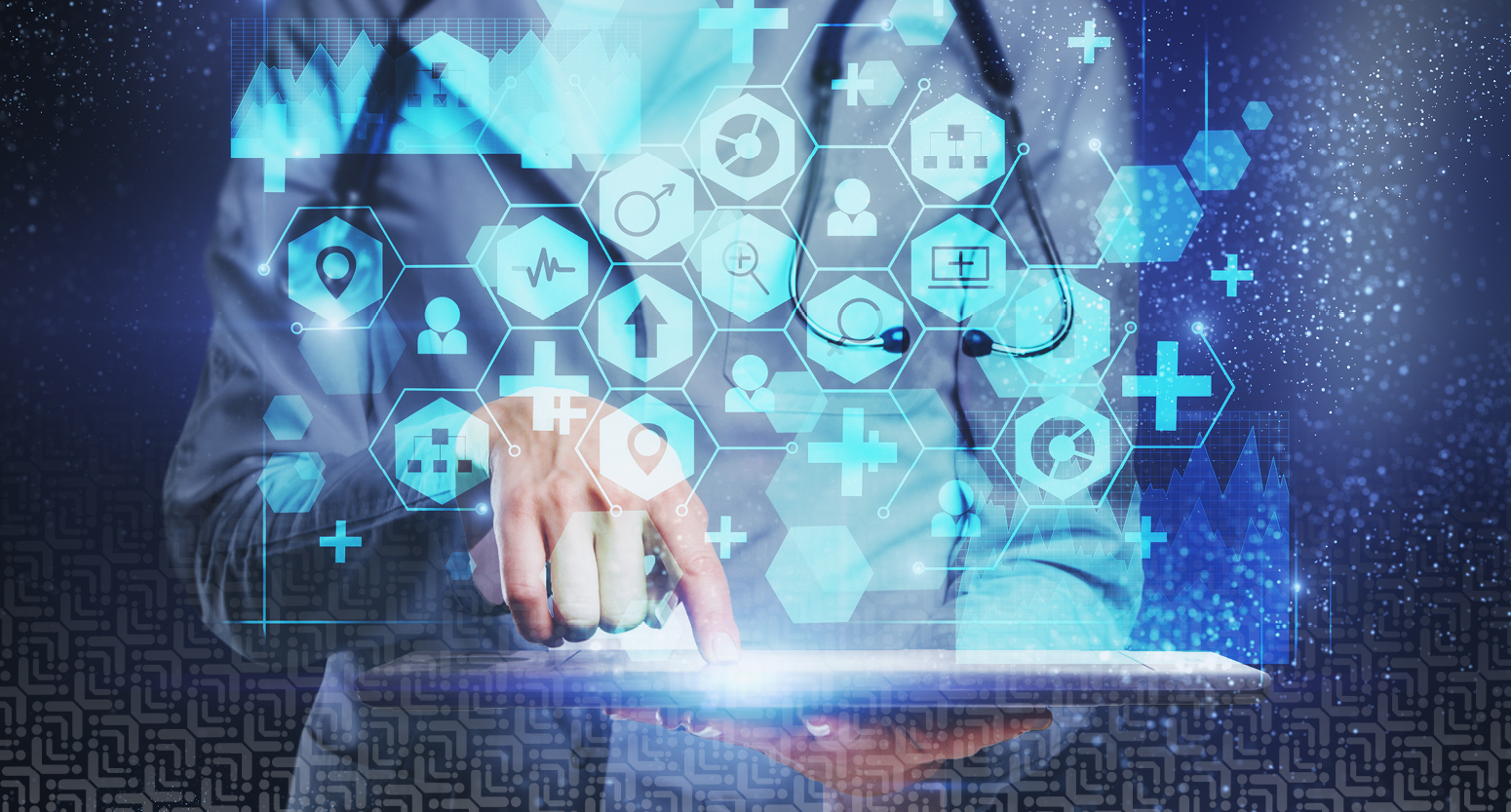 By James Vertino, Chief Executive Officer
Last month, Forbes came out with an article, "The Impact of AI on Healthcare." The predicted impact spans every aspect of healthcare, including, and of most interest, cost containment. Artificial intelligence is not something on the drawing boards at EBMS. AI is already hard at work for health systems, brokers, and employers and their workers to deliver the highest quality benefit plans.
Here's a question for brokers and employers: If you have not yet embraced AI to help you meet the real-world expectations of today's self-funded benefit plans, we ask, "What are you waiting for?"
At EBMS, the company I lead, there are many ways that we are utilizing AI to improve healthcare for members and reduce costs. For example, we partner with Deerwalk, a software company that specializes in population health management, data management and healthcare analytics, to do some amazing things.
Our latest machine learning tool, which utilizes AI, helps our clients identify opportunities to increase medication adherence in member populations. Using several factors, the model predicts the likelihood that a member will adhere to a newly prescribed medication over the next year. We pair the results with metrics related to medication adherence. From this we gain a better understanding of a member's overall risk. Clients find this information invaluable as they look to manage health, intervene early if needed, and control costs for members taking medication to treat chronic disease.
Another AI/machine learning model we use can identify members who may have other undiagnosed chronic conditions, such as congestive heart failure, coronary artery disease or chronic obstructive pulmonary disease. Members are assigned a score from "zero" to "one," indicating the minimum likelihood a member has the condition to the maximum likelihood a member has the condition, respectively
Another example is the AI tool that can identify potential diabetics. Using artificial neural networks, a members' medical, pharmacy, and eligibility history are fed into the model and transformed into a set of several thousand member-level features. The system returns a score that indicates the likelihood that a member has diabetes. Catching this early and getting the member on treatment protocols is essential to member health and to avoidance of high cost disease impacts.
These three examples show how the AI revolution has forever changed how our industry operates. EBMS has been using AI to cut healthcare costs, boost efficiencies, and streamline processes, and our use of this technology is expanding.  We're just scratching the surface of all that AI can deliver to transform healthcare and insurance industries and to help the people they serve in a careful and responsible manner.
A World of Data for AI
Healthcare data is plentiful and readily accessible, particularly through the electronic medical records that exist today. Data also is captured through wearable devices, genomics projects, labs and radiology clinics. It is waiting there to be put to work to improve patient outcomes and contain expenses in an industry that has seen runaway costs with few solutions on the horizon.
As I noted earlier, AI is also helping healthcare facilities and insurers gather and crunch data to build explainable risk and cost analysis programs. At EBMS, we use this AI data to construct self-funded healthcare plans that are specific to each employer's employee population needs and risks.
Here are some broad areas where AI is at work for patient populations:
Analyzing medical records. The amount of available data in the world is skyrocketing, doubling every two years. Medical records are included in that expanding trove of data. AI is being used to manage, process and provide actionable healthcare data from this massive amount of information. It can search and find conditions that humans might miss, leading to more timely treatments.
Medications development. Scientists are developing medications and prescribing treatments using data from patient populations, such as by looking at genomic factors that may impact the health of an individual and support creation of genetic medicines.
Tapping real-time data. Cloud-based systems provide instant data and insights to healthcare providers about the patients they are seeing and treating. These systems act as healthcare assistants, bringing essential information to our caregivers. That data can be used to help develop treatment plans and preventive actions.
Accessing clinical knowledge. Medical algorithms have been developed that are capable of analytical reasoning. Existing data can be used to provide healthcare professionals with additional clinical knowledge that may help in decision-making based on more-accurate diagnoses. AI does not replace the healthcare experts. It is a tool that works in partnership with the experts.
We're an eager participant in this AI revolution and plan to take full advantage of its promise to slow the dramatic rise in healthcare costs and improve healthcare for all people. As our population ages and birth rates drop, a shrinking number of healthcare professionals in our country will be responsible for a larger patient population.
Many Opportunities Await
At EBMS, we recently undertook a broker-research project that revealed a surprising finding. Many brokers were not leveraging the tremendous volume of medical data available to them to help their clients improve their employees' health and control costs.
Many brokers and health plan representatives say they don't have the time or the confidence to gather and analyze the data. Fair enough. But there are TPAs, like EBMS, who can partner with self-funded employer groups to provide them with AI-based cost management solutions.
As an employer, I'd want to know that my partners were delivering the benefits that data analytics can bring to my company.
Don't ignore the data at your fingertips. Find a way to use it. A broker does not have to be the data aggregator and analyst. Employers can create a comprehensive data set compiling information from health plans, dental and vision care providers, pharmacies, labs and other stakeholder sources. At EBMS, we've been aggregating AI data for years and developing user-friendly interfaces that do the work in a few clicks.
Once this large data set is in hand, health plans can make accurate forecasts regarding employees at risk for chronic diseases, and project possible treatment costs. Health plans that use AI as a predictive tool could even be proactive and contact at-risk members about preventive care – maybe even save lives.
AI not only identifies risk factors and possible treatments that might improve patient outcomes, it can highlight and suggest ways to make healthcare providers more efficient.
The more data that is shared and analyzed across health systems and health plans, the better the predictive analysis of possible outcomes will be. An emphasis on sharing anonymized data is essential to build robust data sets that provide more actionable analytics. The days of the HR department determining healthcare benefits in a silo are long gone. Trained AI specialists are needed.
AI is already hard at work in the nation's business world, and as more health plans and healthcare organizations collaborate to share data, patients' healthcare prospects improve with preventive care and early diagnosis, and runaway costs will be curtailed.
Brokers and health plans must commit to a data-focused strategy and work smarter with AI. Great benefits can flow from good data when we apply predictive and prescriptive analytics to improve care, add services, become more efficient and streamline operations.
Using AI as a resource, health systems provide better care. Patients win. Employees feel appreciated. Employers retain talented workers and invest in them – not in ever-increasing healthcare costs.