EBMS Launches Cutting-Edge Financial and Data Analytics Platform
August 29th, 2017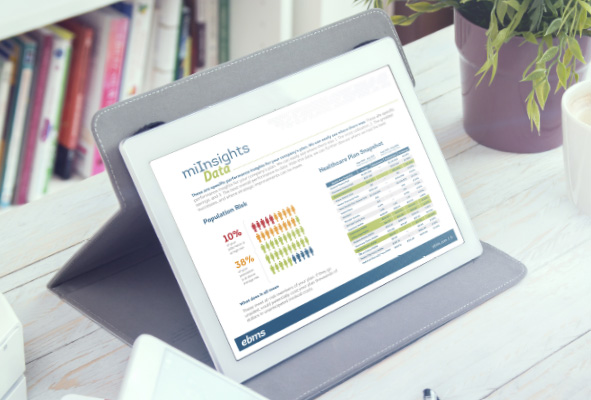 Employee Benefit Management Services, LLC, a leader in innovative healthcare solutions, announces the upcoming release of a cutting-edge financial and clinical data analytics platform, miInsights. This reporting tool contains a robust population health management suite to help customers forecast healthcare spending through trend analysis, determine quality metrics, and analyze utilization data.
"miInsights uses big data technology for analytics discovery," said James Vertino, the chief information officer at EBMS. "With miInsights at our fingertips, we're helping our customers make informed decisions about their benefit plans."
miInsights uses algorithms to help EBMS determine avoidable healthcare spending and emerging risks within populations. With its powerful search engine model, miInsights supports data analytics, benefit plan reporting, and data warehouse services, while integrating across all unique data sources and providing valuable benchmarking data.
As a leading third party administrator for self-funded healthcare plans, EBMS architects blueprints for employers' healthcare management strategies. EBMS' benefits experts reduce costs, improve care, and make it easy for their customers by simplifying a traditionally complex industry. Founded in 1980, EBMS has 320 employees who serve more than 200 clients throughout the U.S.