10 Ways to Cut Costs on Health Benefits
August 5th, 2019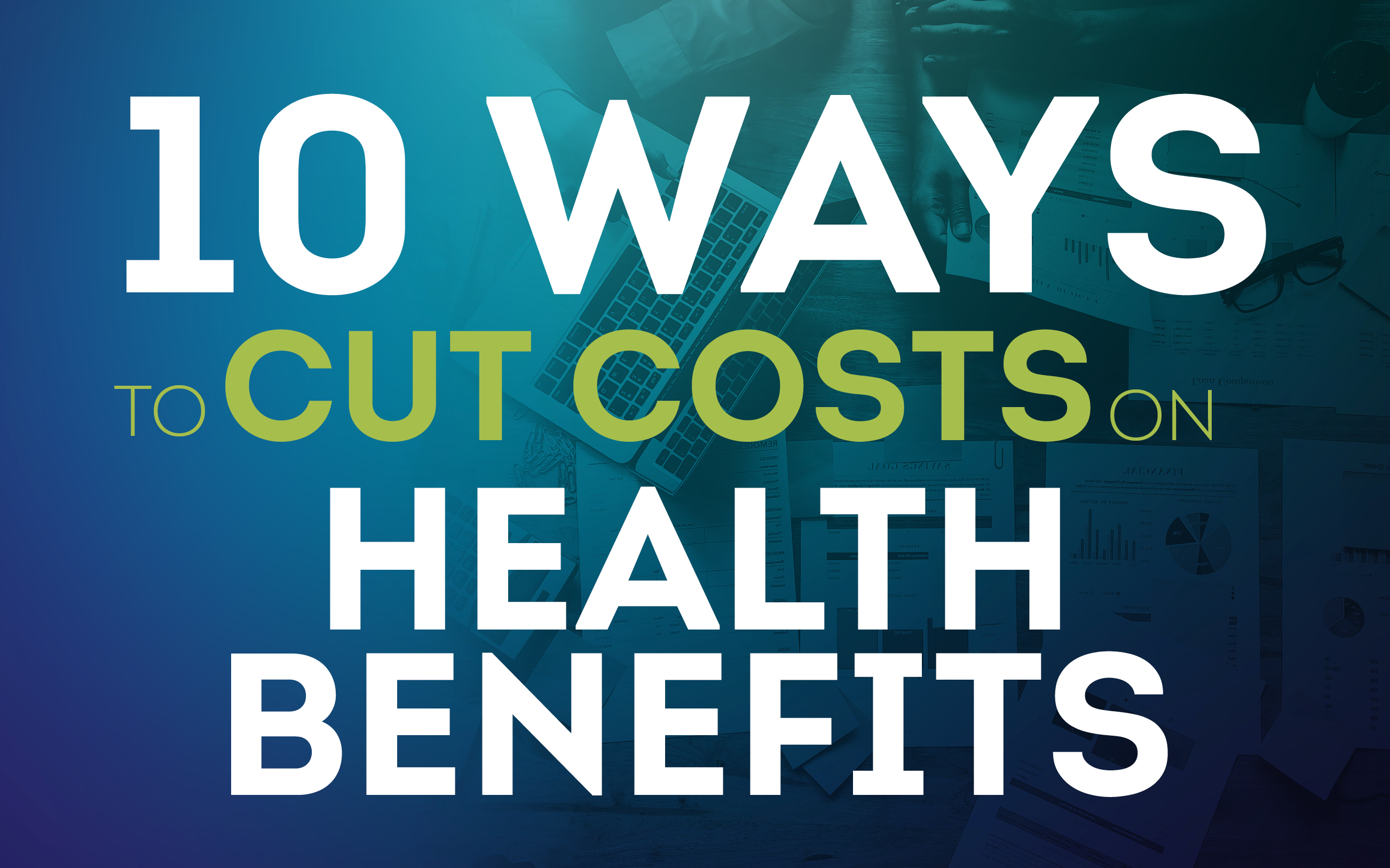 It's the million-dollar question: how can you reduce spending on healthcare without eliminating the benefits your employees value most?
EBMS has assembled a list of ten strategies. They won't all be right for your company. But they'll get you thinking.
1. Consider self-funding. This model allows you to pay claims as they occur, rather than funding them ahead of time through premium payments. In other words, you retain the use of your money, rather than giving it to an insurance company to invest.
2. Take advantage of cost transparency tools. When plan members can see the price of health services, they can make informed choices. They save on out-of-pocket expenses and the plan saves money.
3. Add telehealth services. Offering 24/7 access to physicians through telemedicine can prevent unnecessary visits to Urgent Care or the ER. And surveys show consumers are satisfied with these virtual consultations.
4. Get serious about preventive services. When you make primary care more accessible, you save big-time on high claims later. For example, when plan design supports members who are managing a chronic condition like diabetes or hypertension, they are less likely to develop complications.
5. Provide financial incentives. Share your cost savings, reduce premiums, or offer "rebates" to employees who participate in wellness or care management programs that are designed to reduce your costs. The reward system may encourage healthy behaviors and positive utilization patterns.
6. Reconsider your pharmacy benefit manager (PBM). Policy-makers are raising concerns that consolidation among PBMs has led to a lack of price transparency. They question whether the dominant PBMs are pocketing too much money, rather than passing cost savings on to consumers.
7. Add in wellness programs. Encourage healthy behaviors through tobacco cessation or weight-loss programs, health coaching, nutritional education, or on-site gym equipment.
8. Harness the power of proper benefit design. Your plan can be designed to guide members toward high-value care, and help them access the lowest-cost option that is appropriate for their condition.
9. Choose partners carefully. Ideally, you want to work with brokers, third-party administrators, and other vendors who stay up to date on the industry, engage with you, and actively deliver cost-containment ideas.
10. Get really creative. Follow the lead of progressive companies that are thinking outside the box – and consider using novel strategies like medical tourism and on-site primary care clinics to manage costs.