Category: Trends
miCare Health Centers Provide a Frustration-Free Experience
June 3rd, 2019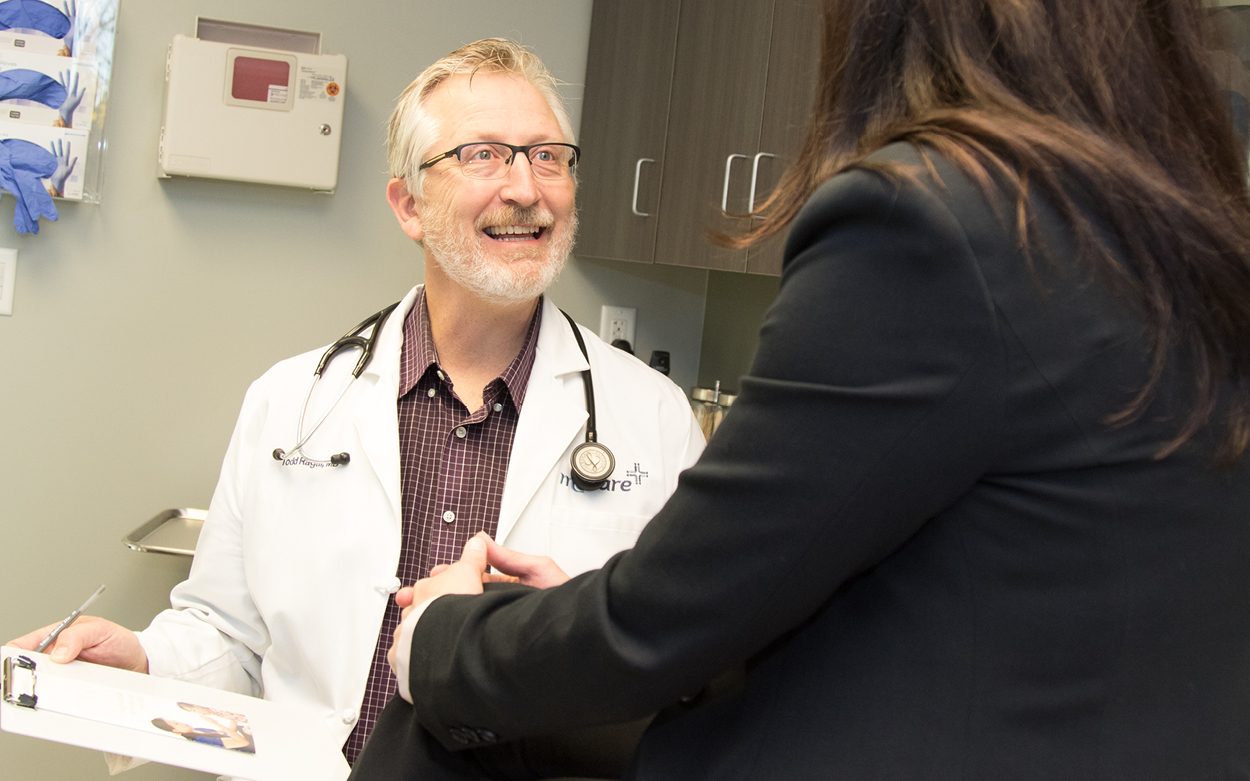 The secret to our success with our onsite health centers is a patient-centric model and personalized experiences.
It's a toss-up as to whether miCare Health Centers are more popular with employers or with their workers. These on-site or near-site clinics provide primary care, keep costs down, make it easy for members to access the health services they need, and score high in terms of satisfaction.
The secret to our success is a patient-centric model that strives for coordinated care—rather than the fragmented, episodic care that's become so common today.
At the heart of our integrated team of health professionals is the personal health coach. This person serves as a navigator, guiding patients through available primary-care services, offering motivational coaching, and managing any outside referrals that may be needed. In a nutshell, our health coaches make sure that no one "slips through the cracks."
The miCare model improves upon traditional care delivery systems in so many ways. Let's walk through a typical patient experience with a miCare Health Center.
Step 1: Mary has an immediate health concern. She calls the miCare Health Center located at her workplace and is told to come right in. With no need to drive across town, Mary arrives within minutes and checks in — with no waiting time.
Step 2: Mary's health coach, Sam, meets with her initially, to go over symptoms, discuss concerns, and check vital signs. During this meeting, Sam reviews Mary's medical history. He notices that she has not yet had a flu shot and arranges for that to happen during today's visit. He also asks her about her efforts to better manage her diabetes.
Step 3: Mary meets with a physician. The doctor is concerned about Mary's present symptoms and takes his time examining and talking to her. She appreciates this extra face-to-face time, which is well above the national average.
Step 4: Mary has blood drawn for lab work, right on site. She gets her flu shot, receives prescription medication to take with her, and is back at her desk within 90 minutes of the time she stepped away.
Step 5: The next day, Mary gets a follow-up call from her health coach, Sam, who lets her know that the miCare physician wants her to see a specialist. Sam will coordinate all outside care, and make sure Mary receives appropriate monitoring and follow-up care at the miCare Health Center. He has a few lifestyle tips for her as well, to help her manage her symptoms and feel as well as possible. And he reminds Mary that she can consult with a physician via telemedicine if her condition worsens after hours.
Step 6: As Mary receives outside care, her miCare health coach and physician track her progress at every step of the way. They help her manage medication side effects and work with her to reduce the likelihood of complications from her treatment.
Step 7: Mary has an excellent outcome and a full recovery! The services she received were all appropriate for her condition, which kept costs contained.
To learn more about the miCare Health Center model, visit ebms.com.