Category: Technology & Innovation
Healthcare Providers Are Now Supported by the miBenefits Portal
June 3rd, 2019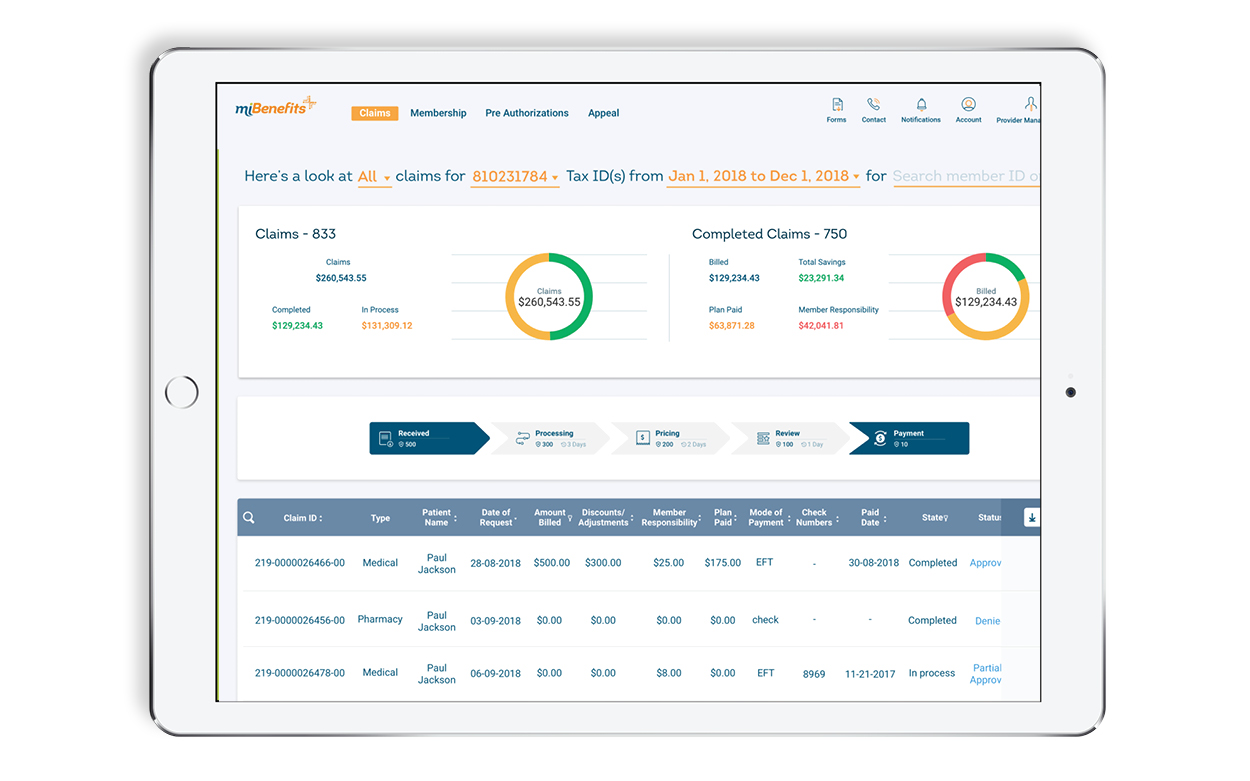 Real-time data and detailed summaries are streamlining workflows and creating new efficiencies.
EBMS has rolled out a new extension of the miBenefits portal, which is customized to support healthcare providers and their office staff. The popular portal already serves up personalized data to plan sponsors, members, and brokers, according to their different roles.
The new provider portal was designed to provide instant access to the kinds of information that a provider's office could previously only obtain through a phone call. They'll now be able to verify a patient's eligibility or check on a time-sensitive preauthorization in real time and online.
"EBMS has had a provider portal in the past," explains James Vertino, chief executive officer at EBMS. "But it was much too limited for today's healthcare landscape. We wanted our provider portal to reflect our current commitment to tech-driven solutions, and to support data-driven decision-making. We did a major data upgrade to reach these goals."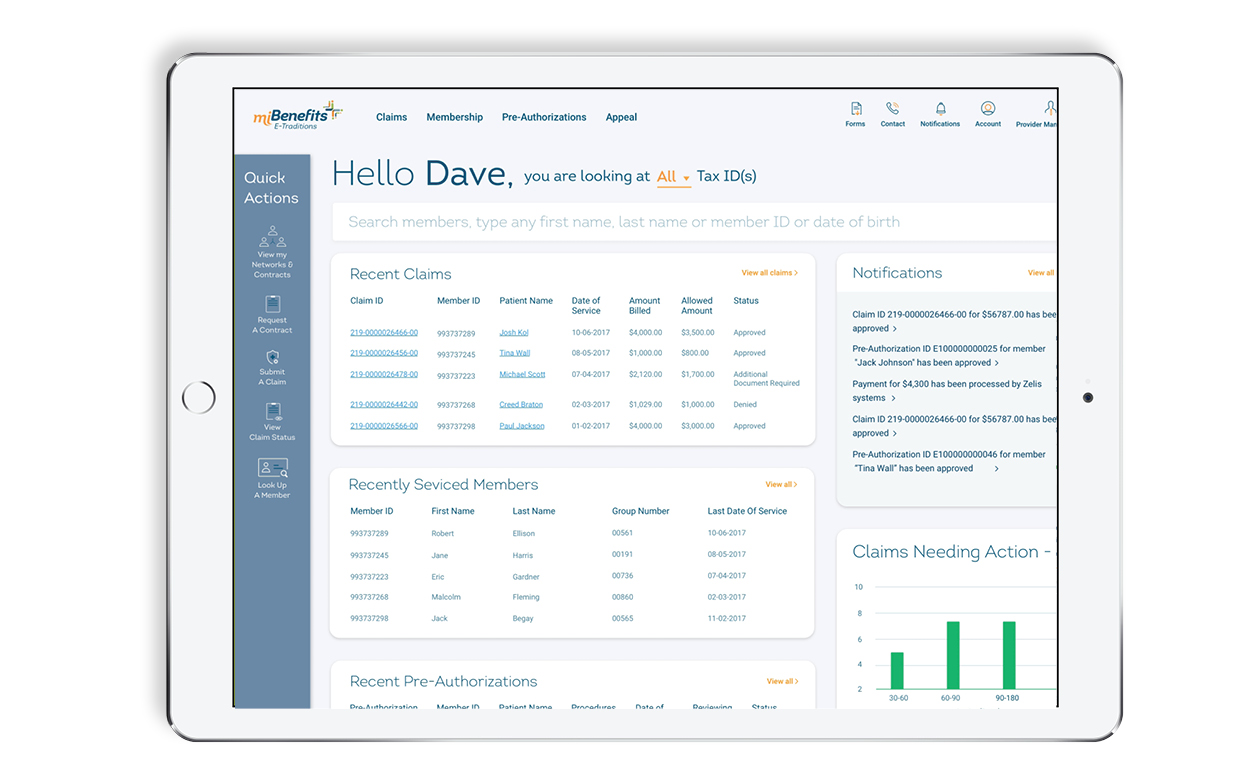 The portal serves all kinds of providers, from family practitioners to medical specialists to dental health providers (who will now find a full tooth chart along with other claims-based treatment summaries). It will be a major asset for the front-office staff who interact with patients and the back-office staff who submit claims.
With real-time data, staff can track claims easily on a visual timeline. They can receive alerts and notifications whenever a claim needs an action on their part. This allows them to respond to a pending denial and quickly upload whatever documentation is needed to support the claim. They can also open an appeal through the portal. These streamlined workflows can allow an office to improve cash flow.
The portal also has benefits for patients. They are more likely to receive timely care and less likely to face delays while waiting for coverage to be verified, or for a preauthorization to come through. They may also receive more accurate estimates of their out-of-pocket expenses. For example, front-desk staff can see at a glance where a patient stands in terms of meeting a deductible, or when a limited number of physical-therapy sessions will run out.
"Robust, accurate data is what we're becoming known for," Vertino says. "Better data will ultimately drive stronger collaboration between payers and providers."